Bio21 Mass Spectrometry Facility – Service Laboratory
Expertise
We can assist with protein identification and characterisation through access to a broad range of mass spectrometers and associated equipment. Work is accepted from academic and commercial clients. At present we have: 2 x Thermo NanoLC/ OrbiTrap Fusion Lumos 2 x Thermo NanoLC/ Q Exactive Plus Mass spectrometer Thermo NanoLC/ OrbiTRAP ELITE ETD mass spectrometer Themo Exactive Focus 2 x Agilent 6220 LC/ESI-TOF mass spectrometer ABSCIEX 5500 NanoLC/QTRAP Mass spectrometer Bruker Microflex MALDI-TOF Mass spectrometer Shimadzu UHPLC 8060 QQQ The laboratory also has a number of general equipment items for use: Deadbox for proteomic sample preparation Labconco SpeediVac system Vertis benchtop freeze dryer We also have: Four Agilent HPLC systems for sample preparation.
Categories
Become a member
PMV membership is open to researchers, vendors and members of the public interested in Victorian science.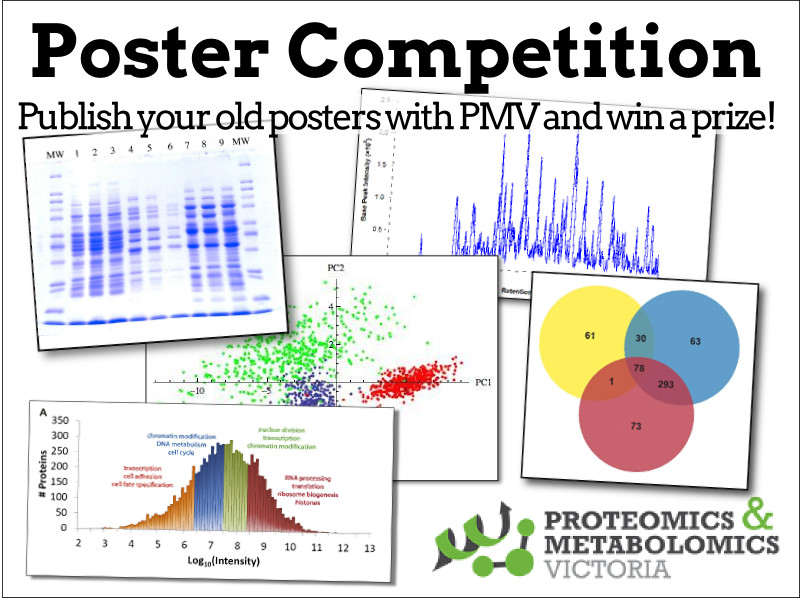 Terms & Conditions
Any information collected for PMV membership will be kept confidential and used only for PMV membership purposes. PMV is a non-profit organisation and will not share any personal or contact details with vendors or other external organisations.
Your membership details are essential for communication purposes. If the news check box is selected, PMV will send occasional emails alerting members to important events and PMV meetings.