Do you have a conference poster gathering dust in the corner of the lab? Did this poster get the recognition it deserved when you pinned it to the wall? Why not enter it in the PMV poster competition and reach a whole new audience. Send a PDF of your poster to PMV and we will publish it on the PMV website, where everyone can learn more about your work.
Communication is a core skill in science. To be a successful scientist you need to express yourself clearly, generate interest in your ideas and cultivate collaborations. Most importantly, you need to publish academic papers and be successful in your grant applications. For many scientists and science students, the conference poster is their first scientific publication, and yet the humble poster is often overlooked and under-appreciated. Yet at its best, the conference poster is cutting edge research presented in an eye-catching graphical format. PMV hopes this competition will encourage junior researchers to develop their communication skills further, and inspire great poster art for the conferences of the future.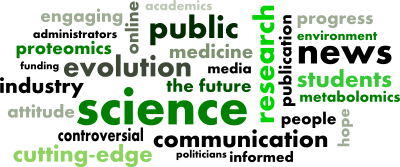 Posters published on the PMV website will become a resource for other researchers and allow the general public to appreciate the wide range of proteomic and metabolomic science being practiced in Victoria. At the end of the year, the best poster will be chosen by our judges and awarded a cash prize as well as being celebrated in the PMV hall of fame.
Posters can either be viewed by using the mouse to magnify portions of the thumbnail present on the left hand side of the page, or by clicking the link on the right to view the poster as a full screen image.
Become a member
PMV membership is open to researchers, vendors and members of the public interested in Victorian science.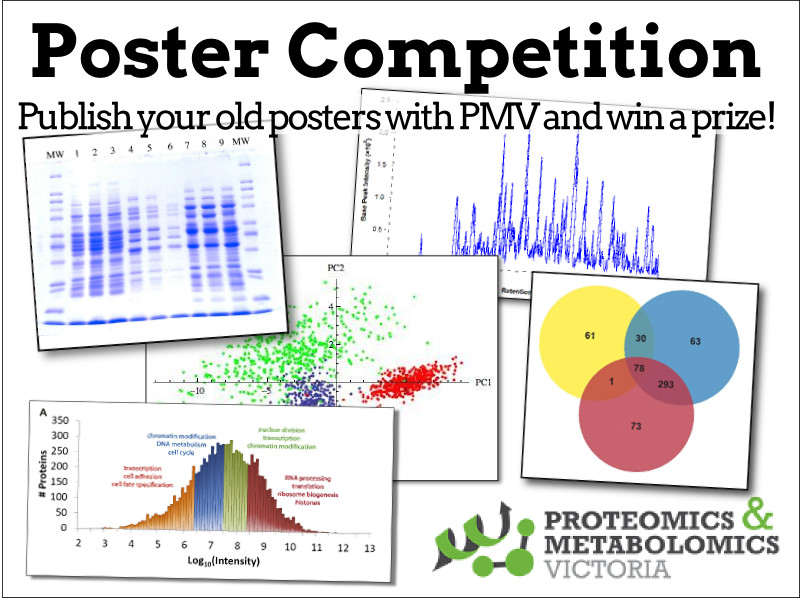 Terms & Conditions
Any information collected for PMV membership will be kept confidential and used only for PMV membership purposes. PMV is a non-profit organisation and will not share any personal or contact details with vendors or other external organisations.
Your membership details are essential for communication purposes. If the news check box is selected, PMV will send occasional emails alerting members to important events and PMV meetings.