News & Events: Member Laboratories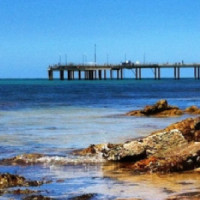 22/10/2018
The 22nd Annual Lorne Proteomics Symposium, organised by the Australasian Proteomics Society, will be held from 2 – 5 February 2017 at the Mantra hotel and conference centre in Lorne, Victoria. For more information please visit the Lorne Proteomics website. In addition to the main conference please note the pre-conference workshops: Pre-Lorne Workshop Date: Wednesday 1 February 2017 […]
Read more...
22/10/2018
In January 2016, Dr. Ralf Schittenhelm was appointed as the new Director of the Monash Biomedical Proteomics Facility and succeeds Dr. Oded Kleifeld, who returned to Israel at the end of last year. Prior to his arrival at Monash University in 2012, Ralf completed his PhD at the University of Zurich followed by a post […]
Read more...
Categories
Upcoming Events
"The Omics Revolution: Towards Personalised Medicine" satellite meeting will be held at the 2017 Australian Peptides Conference. The workshop will be held at Peppers Noosa Resort on Sunday 15th October 2017 from 9am to 5pm prior to the start of the main meeting (registration will be free for all attendees of the main meeting). Additional satellite […]
Read more...
Terms & Conditions
Any information collected for PMV membership will be kept confidential and used only for PMV membership purposes. PMV is a non-profit organisation and will not share any personal or contact details with vendors or other external organisations.
Your membership details are essential for communication purposes. If the news check box is selected, PMV will send occasional emails alerting members to important events and PMV meetings.