Trajan Scientific releases three new products for proteomics/metabolomics
22/06/2018
Trajan Scientific and Medical is proud to announce the release of three new R&D products that may be of interest to local proteomic and metabolomic researchers for testing:
1 – MyCapLC Kit™ has been developed in collaboration with Adelaide Proteomics Centre for LC-MS/MS applications. MyCapLC Kit enables users to pack their own capillary HPLC columns like an expert without the need for special instrumentation.
2 – A new SPE formulation optimised for small molecules, developed in collaboration with ASTech – ARC Training Centre for Portable Separation Technologies.
3 – A new range of GC liners specially developed for GC-MS metabolomics studies.
If you are interested in trying any of the above technologies, please contact Trajan directly to arrange a meeting or to have a sample sent to you for your application.
Contact information
Dr Rob Shellie
Chromatography Market Manager
Trajan Scientific and Medical
rshellie@trajanscimed.com
www.trajanscimed.com
www.astech.org.au
http://www.sge.com/products/gc-lc-supplies/lc-supplies/mycaplc-kit
Categories
Upcoming Events
"The Omics Revolution: Towards Personalised Medicine" satellite meeting will be held at the 2017 Australian Peptides Conference. The workshop will be held at Peppers Noosa Resort on Sunday 15th October 2017 from 9am to 5pm prior to the start of the main meeting (registration will be free for all attendees of the main meeting). Additional satellite […]
Read more...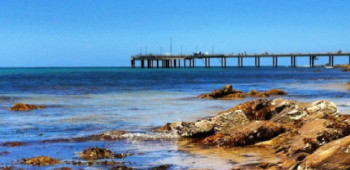 The 22nd Annual Lorne Proteomics Symposium, organised by the Australasian Proteomics Society, will be held from 2 – 5 February 2017 at the Mantra hotel and conference centre in Lorne, Victoria. For more information please visit the Lorne Proteomics website. In addition to the main conference please note the pre-conference workshops: Pre-Lorne Workshop Date: Wednesday 1 February 2017 […]
Read more...
Terms & Conditions
Any information collected for PMV membership will be kept confidential and used only for PMV membership purposes. PMV is a non-profit organisation and will not share any personal or contact details with vendors or other external organisations.
Your membership details are essential for communication purposes. If the news check box is selected, PMV will send occasional emails alerting members to important events and PMV meetings.